creator relationships globally
years of experience
in the space
HOW THE OUTLOUD PROCESS WORKS
we have a six-step process that helps us drive results for our partners.
you tell Outloud about your goals, prior efforts, and target audience.
Outloud helps you to develop & crystallize your influencer strategy. if you're already set, we're happy to just pour gas on the fire.
Outloud develops a media plan chock full of creators who have performed well for other brands targeting similar demographics & psychographics.
FINALIZE CREATOR SELECTION
you approve only the creators you want to move forward with. don't worry -- we'll be there to guide you every step of the way.
Outloud handles all the product logistics, contracting, talking point creation, content previews, and creator interaction.
we report on campaign performance, sharing key insights and data that will optimize your next campaign -- and repeat this cycle continuously.
leverage The Outloud Group's expertise to select influencers that will advocate for your product with their existing organic audience.
develop and publish paid social ads under the creator's handle – targeting the creator's audience and beyond.
align your brand with popular programming by sponsoring existing content like tournaments or in-person events.
partner with creators to produce fully custom content or UGC content based on your brand objectives.
WHAT'S THE BEST WAY TO SCALE YOUR AUDIENCE?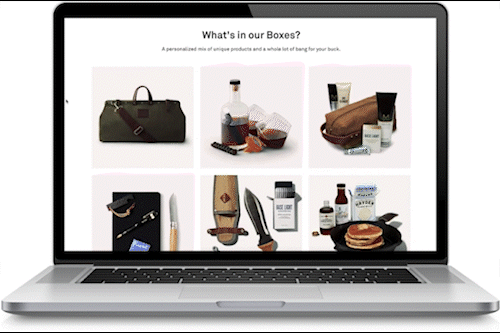 HOW BESPOKE POST HAS USED INFLUENCER AS A KEY PART OF THEIR GROWTH MARKETING PLAYBOOK
we deliver measurable results at scale. we started in 2008 with podcasts and YouTube, added Instagram to our toolkit in 2010 and now we deliver powerful results across all social platforms including TikTok and Twitch. we've got lots of stories we could tell, but here's one to get you started.
we're not platform experts; we're experts in understanding how to use social media platforms to meet brand objectives. we have run countless campaigns across YouTube, Instagram, podcasts, TikTok, Twitch, and Twitter -- but our real strengths are delivering results and understanding how the market is evolving.
PROVEN THOUGHT LEADERSHIP
as industry leaders for over a decade, we know how to pursue influencer opportunities relentlessly and deliver data and insights to make your campaigns memorable and measurable.